About PENN Kitchen & Bath
In 2013 Dan Greenspun founded Penn Construction & Design, although, the company was initially named "Free House Work" and had a different concept & vision. This was a service to assist and help homeowners complete their own home renovation projects. Within just a few short months, it became clear that there was a great demand for our services.
In the process of flipping a house, a friend asked Dan if he would complete a kitchen renovation for him. After completing that kitchen, referrals started coming in and Penn Construction & Design was born. After completing several other kitchen and bathroom remodels, Dan quickly realized he loved bringing homeowners dreams to reality. It was then the company name changed to Penn Construction & Design.
A majority of our work comes from clients who trust us & love the work we have done for them. Penn Construction & Design developed the Penn Process to help create a smooth & stress free process no matter how big or small the project is. In fact, through good communication & time management we eliminate the hassle & stress that comes along when working with most contractors. We have many repeat clients & that for us is the ultimate form of feedback.
Our mission is to offer our clients a seamless transaction throughout their home renovation project. We pride ourselves on our quality & service. We will work with you to meet your timeline & budget needs while providing an unparalleled customer experience.
We offer our clients a seamless transaction throughout their kitchen and bath remodeling projects. We pride ourselves on our quality & service — we get things done right the first time, and we never waste your resources! We will work with you to meet your timeline & budget needs while providing an unparalleled customer experience.
As a leading design-build firm providing home design & renovation services throughout Philadelphia & the surrounding suburbs, we pride ourselves on our quality & service. We will work with you to meet your timeline & budget needs, while providing an unparalleled customer experience.
Advice & Guidance from The Experts
The discovery consultation gives us the opportunity to learn more about your space and provides us with a better understanding of what you have in mind for it. We will walk through the #PennProcess we use to help create remodeling ideas that are unique to you, in line with your needs, goals, and preferences. Any questions or concerns you might have about moving forward will be addressed at this stage; it's important for everyone to feel comfortable so we can prepare an effective plan for your space.
Decades of Experience, Perfect Design
We create custom plans tailored to your wants, needs, and home's potential. In our Design-Build model, we can provide an accurate expectation of cost upfront, which means you have a much better understanding before we get started.
Treating Your Home with Respect
We handle all the aspects of your project's execution, from start to finish. We do this by sticking mostly to our own infrastructure and employing an active approach during the process. This helps us maintain high levels of transparency when it comes down to communicating with you about project elements like phases and tasks.
3 Key Considerations for Planning Your Project
Are you looking to begin your consultation with us? There's few key things to keep in mind when planning your remodel to begin your consultation. Planning diligently through the process helps avoid mistakes, missed opportunities, and ensures costs are accurate the first time around. Consider all of your options. Decide on your goals and the style you want to achieve. The choices you make at this stage will create the foundation of your project.
Kitchen remodeling can be a significant project to take on. The scope can range from a materials and appliance upgrade with the same layout — to a complete tear out. And, there are many things to consider in a complete remodel from the layout itself to the selection and placement of appliances to the finishes and door styles of cabinets. Appliances will be one of the first products you'll need to consider, because they will dictate available space for cabinets. Also, diligently considering your appliances is great for considering plumbing or gas.
For this reason, it is important to ask the right questions and then listen to the answers. Take notes and ask more questions if necessary. It's essential to understand the purpose behind your project so we can help you reach your goal.
Prepare your Budget Questions
What is your budget for your kitchen remodel? This is an important question to consider, as it will help us determine the scope of work and materials to use. We understand that everyone's financial situation is different, which is why we want to make sure that we work with you to find a solution that fits your capacity. We'll ask about your home value and how long you plan to stay in it.
Designing your dream kitchen starts with a free discovery consultation. Someone from our team will ask you a lot of questions. They will offer their professional insight and expertise to help guide you to the best decisions. Once we've shown you your options and identified logical next steps, we will collect a design deposit.
Once we have a good understanding of your vision, we will get started on developing your space.
Collaborating on the design part of your upcoming kitchen remodel
There are many approaches you can take when it comes to a kitchen remodel. Some homeowners opt for a complete gut job, tearing out all existing cabinets, countertops, and appliances. Some choose to keep their existing layout and update the finishes and fixtures. And others choose to do a combination of both, keeping some elements of the existing kitchen while making changes to others.
Regardless of the route you choose to go, our kitchen designers will work with you to ensure that your new kitchen is exactly what you wish it to be. To start with, they take measurements of your existing space to create a layout for the new kitchen. Once the layout is complete, they select products that fit the space and your needs. Our designers also consider lighting, storage, and other factors.A great way to add value to your home by remodeling your kitchen's functionality. Our style and design recommendations and inspiration is a great consideration to creating the kitchen of your dreams. We want to make sure your kitchen is perfect for you.
Understanding pricing and costs of your kitchen remodel
Before you order your new kitchen, it's important to review the quote and pricing to make sure everything is in order. This way, you can be confident that you are getting exactly what you expect. When reviewing your quote, pay close attention to the specifications and included items to be sure that everything matches your expectations. If anything doesn't look right, be sure to ask for clarification. Once you're satisfied with the quote, you can move forward with ordering your new kitchen.
The cost of your kitchen remodeling project can vary depending on the size of your kitchen and the scope of the project. A simple update with new appliances, countertops and cabinets will usually be less expensive than a complete kitchen remodel that involves moving walls or plumbing. Even small projects can add up, so it's important to consider your budget before starting any work. If you're planning a complete kitchen overhaul, you'll need to factor in the cost of labor and materials. Hiring a professional contractor will help ensure that your project is on time and within budget. This will add to the cost of the project.
As you can see, cabinets and hardware make up a majority of the cost of a kitchen remodel. And if you're planning on doing a complete renovation, you'll need to factor in the cost of installation, appliances, countertops and more. To get an accurate estimate of your kitchen remodel cost, it's important to consult with a professional. They can help you determine which materials and labor costs will be in your particular project. If you're looking to save money on your kitchen remodel, there are a few ways you can do so.
After you've gathered your inspiration and chosen your style, it's time to start planning your kitchen remodel. This initial phase can last 6-8 weeks on average, though it may take longer depending on the scope of your project. During this time, we'll complete measurements and designs to ensure everything is great. We'll also start preparing you for anything you may not have initially anticipated that may come up during installation. We want our clients to be prepared for everything and avoid surprises whenever possible.
With our help, your kitchen remodel will be a success. Trust us to guide you through every step of the process, from start to finish. We'll make sure your kitchen is everything you've ever dreamed of.
Our highly optimized process helps to create a smooth and stress-free project, no matter how big or small it is. When you work with us, you'll never have to worry about your peace of mind as you would with most contractors. Contact us today, and let's build something amazing together!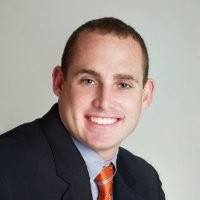 Dan Greenspun
Dan Greenspun is the Owner and President of Penn Construction & Design. Dan's love of working with his hands was fostered under the caring guidance of his grandfather, who taught Dan how to fix and repair things around his aging home. Dan's emotional connection to the industry started right there at the foot of his grandfather's workbench, because for Dan, working on homes reminds him of his own family. Dan's entrepreneurial spirit was instilled by his father.
When he was 12 years old, Dan's father sent him to the top of Eagle Road in Havertown to offer to sweep storefronts for $.50 a sidewalk. Soon, Dan's strong work ethic (and competitive rates) led to a monopoly of the sidewalk sweeping business in town and an entrepreneur was born. As he grew older, Dan excelled in many woodshop classes at Haverford High School, and it was there that he developed the foundation of his construction skill-set. After graduating from Haverford, Dan went to Virginia Wesleyan College where he earned a Bachelors Degree. Dan was a competitive athlete at both Haverford, & Virginia Wesleyan, where he played soccer and lacrosse.
After college, Dan moved back to his parents' home while they were beginning to add a large addition. Needing a job, Dan asked the contractor if he could work on the project, and was hired. During this project, Dan saw how wood, nails, hard work and design, all came together to turn his parents' house into their dream home. He will never forget what the transformation felt like for them. Dan created Penn Construction & Design to give his clients the same exhilarating experience of turning their house into their dream home.

Dan has over 15 years of experience in construction and design, and is also a licensed realtor. He specializes in bathroom and kitchen renovations, as well as, complete home remodels, and large home additions. Dan has built his business with his clients' needs at the forefront. He completes his work on time, on budget, & maintains a clean construction site with open communications at all times.

In addition to running Penn Construction & Design, Dan is an Ironman and avid triathlete. He is the past Head Coach of the Haverford High School Varsity Boy's Lacrosse Team, and past Assistant Coach for the Rosemont College Men's Lacrosse Team.