Every year this country remembers and mourns for those who lost their lives on this fateful day, seventeen years ago. It's a day to come together, as a country, to appreciate our loved ones and to honor those who aren't with us anymore. We remember what the streets looked like, covered in a cloud of dust. We remember seeing people scream, drenched in concrete dust and running away from the towers that were collapsing. We remember those individuals that were trapped who passed on and those who sacrificed their lives as a duty to their country.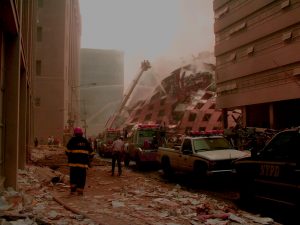 However, the devastation didn't just end on September 11th for some. People like, Danny Nolan and Bobby Gray volunteered their construction services and time towards working on "The Pile." "The Pile" was referred to as such in order to differentiate the devastation that happened at "Ground Zero" and the leftover wreckage that was "The Pile."  Danny Nolan and Bobby Gray were two of the many construction workers that were a part of that team to look for and rescue any survivors. The day after the attack, eleven people were rescued, but by that night there were 82 deaths declared by the City of New York.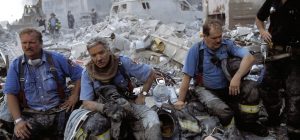 Back in 2001, Nolan told NPR, "It's never easy, it's devastating…you see people coming out, whole bodies found just encased in concrete powder…" Danny led his team, showing them how construction drums operated and managed the wrecking ball, all to discover more bodies, but unfortunately these weren't survivors. In a previous interview, Danny mentioned there was a point when he'd come home with the repeated question, from his young son, if he found any new bodies that day. Imagine the things these volunteers saw, what they had to endure and the families that relied on them to uncover their loved ones, alive.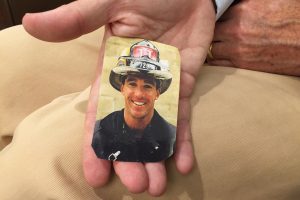 Another worker, Bobby Gray stated, "In the first couple of days, they were actually giving photos of family members, if you found them…" People held out hope that these men would miraculously find their wives, husbands, daughters, sons, brothers, sisters- the list truly goes on. After a rigorous search, unfortunately, workers had to admit the inevitable, they were not going to find any more survivors from "The Pile."
It's important to acknowledge this day and it should always be remembered so that the MANY who were lost aren't forgotten. This is a day to be grateful for all your loved ones, all your experiences and to value the freedom you have in this country. We are not promised the next year, the next month, the next week or the next day; so appreciate what you do have, this second.
From your friends at Penn Construction & Design.