Do you ever wonder why you're drawn to a specific paint color for different rooms in your house? Depending on the function and aesthetic of each room in your house there is a specific color of paint that fits it just right. We dug a little bit deeper and realized there is a psychology behind it all.
Color psychology is important when it comes to the interior design aspect of your home renovation project, because the colors you choose can impact the whole atmosphere and feeling of the room.
When it comes to understanding the colors emotional impact its best to start with the basic color groups. Below is an outline of some of the most common color groups we have worked with at Penn Construction & Design:
Pales – the light and airy qualities these colors bring are what make each pale hue feel uplifting.
Neutrals – there is no surprise here that the earthy, nuanced colors in this group are what can keep a room grounded.
Whites – this is one of our personal favorite color groups, both pure and pristine, these timeless shades offer a blank canvas for you to express your style.
Deeps – if you are looking to add a more dramatic feel to your room than look no further than a deep color group. These rich colors are bound to add a mysterious and dramatic feel to your room.
When selecting your ideal color choice don't be afraid to shift to a more neutral tone, dive into the world of whites or add a dramatic feel to your space. Remember to always test your color choices out before making a final decision, that way you can make sure it is a perfect match.
We love this pop of color our client added to their bathroom renovation!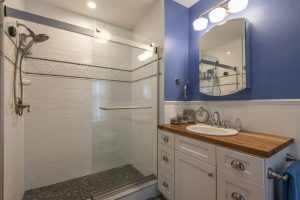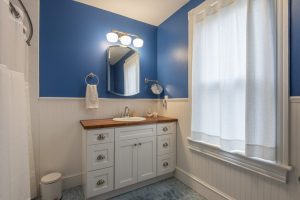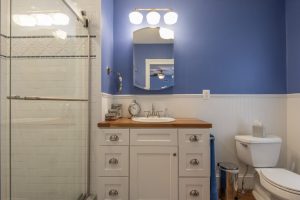 At Penn Construction & Design, we combine licensed Realtor knowledge with custom design and craftsmanship to deliver exceptional client satisfaction. If you want to discuss how you can add value to your home, call or contact Penn Construction & Design for a consultation at (484) 453-5071.