How do you use your kitchen? Most would agree the kitchen is one of the most used spaces in their home. Whether you're hosting events, or using it as your safe space, you can most likely find yourself in the kitchen throughout the day. Kitchen renovations can give your house the facelift it needs while increasing the value of your home. Thankfully there are endless possibilities and ways to create your ideal space.
From the start is important to know how you utilize your current space, the improvements you would like to make, and your renovation goals.
Here are some key things to consider when renovating your kitchen.
Know your budget. This is the first thing you should have nailed down when it comes to any home renovation project. The kitchen is easily one of the most costly rooms to renovate once you begin to add up the appliances, materials, and labor that is needed. So knowing your budget from the start is important.
Know what you will be using this space for. Will this space be more for daily use or special events? Know how you want your kitchen to function in order for the builder to provide you with a proper design and layout description.
Set a realistic timeframe. A kitchen renovation takes time and you don't want your builder to rush through the process. There are multiple factors that have to be finalized before the renovation process can begin, so it is best to set a realistic timeframe, and put in some wiggle room in case something does pop up along the way.
Don't cut costs right away. You may think it's best to cut costs in certain places in order to stick to your budget, but this is a conversation you need to have with your builder in order to narrow down the areas where you can save money. It may end up costing you more by trying to work around older infrastructure rather than replacing it, ultimately, leading you to more expensive and unnecessary issues down the line.
At Penn Construction and Design we can serve as your kitchen planner, designer, project manager and contractor for your kitchen renovation project. Check out one of our recent kitchen renovations below: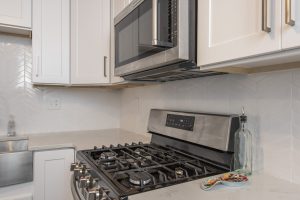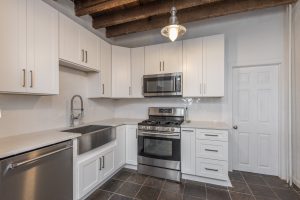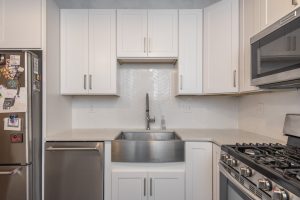 At Penn Construction & Design, we combine licensed Realtor knowledge with custom design and craftsmanship to deliver exceptional client satisfaction. If you want to discuss how you can add value to your home, call or contact Penn Construction & Design for a consultation at (484) 453-5071.