When it comes to incorporating dark hues into your homes design, we are here for it! This trend is definitely here to stay! We know it can be intimidating when it comes to adding moody hues into your space, especially if you typically lean more towards the light and bright design aesthetic.
Surprisingly it is much easier than you think to transition your space from light and bright, into a more moody tone. Here are some tips to consider for going dark.
No space is too small to go dark. Adding a dark hue to a small space can seem intimidating due to its size. When it comes to a small space, it might be one of the safest places for you to test out a dark hue. It is much easier to revert back to a lighter tone in a smaller space. Try adding moody hues to a home office, powder room, or smaller living space, to create a cozier aesthetic.
Keeping spaces on trend. When renovating your home you want a design that is not only on trend, but also classic. Adding a dark wall is not something that's "too trendy," but a design that is classic and live-able. Add light elements to your room to help balance your space.
Keep your paint options open. When we say dark hues this doesn't necessarily mean you have to commit to black paint, there are multiple ways you can go dark without having to select a true black paint color. Try mixing it up with dark blues or greens.
Don't forget to test your colors! When it comes to selecting your paint color, don't commit to anything until you have swatched the colors you like in your space! You will be able to tell if you love or hate the color almost immediately once it's on the wall. Let the color dry before you completely toss it out! You will be able to see the colors true tones when the paint is fully dry in the space.
Here are some home designs that incorporate a moody tone from Pinterest!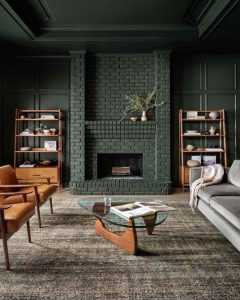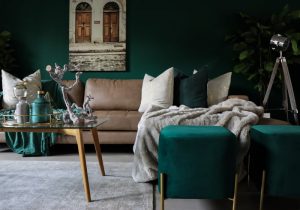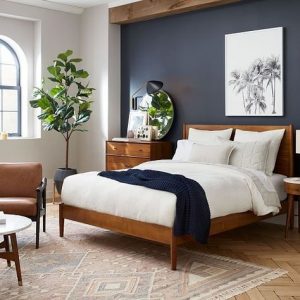 We love to see our clients incorporate dark hues into their spaces. As you start to incorporate dark hues into your design remember to swatch your paint selections in your space before you commit. Don't be afraid to test out a moody hue in a smaller space first, and try adding light elements to balance out your room.
At Penn Construction & Design, we combine licensed Realtor knowledge with custom design and craftsmanship to deliver exceptional client satisfaction if you want to discuss how you can add value to your home, call or contact Penn Construction & Design for a consultation at (484) 452-5071.